One of the biggest challenges moms face is in getting their kids to listen to them. 
Kids won't listen and turn off their show.
Kids won't listen and get their shoes on.
Kids won't listen and stop fighting.


It's aggravating. You're a good parent, but you don't feel like one when you feel like you've turned into a nag. Or when you resort to yelling. 
Let me get one thing clear, here.
YOU ARE A GOOD PARENT.
Even if you sometimes nag or yell.
But I want to help you FEEL like a good parent.
I want to help you get this situation under control. 
Your home can be a home where you feel comfortable, happy, and at peace.
You can speak and be heard.
Your frustration levels can decrease.
You can feel more confident as a parent.
This knowledge and confidence and peace is so needed right now, while the world is topsy-turvy and we're at home all together.
How Does It Work?


This course comes with short, simple, actionable audio lessons.
You can also read the transcript if you're not up for audio.
You're a busy mom, and I want to make this easy for you.
The lessons cover mindset shifts and actionable tips you can enact right-this-second to get your kids to listen better to you today.
With each lesson, you also get a work-it-out sheet to drill down on what's going on with yourself, with your kids, and how to make the changes you desperately want to make so that your home is a home where people listen.
This work-it-out sheet is a huge key in making the new principles stick for YOU in YOUR life. 
You also get a free printable with each lesson to stick to your mirror to remind you of what you learned. 
It goes like this:
Listen to (or read) the lesson. Learn new things, get new ideas, feel your mind expand on how to make this work for you.
Get quiet and answer the questions in the work-it-out sheet. Come to understand yourself and children on a deeper level. Drill down on your action steps so they become even more concrete.
Stick the printable to your mirror or fridge (or anywhere) so you are reminded of EXACTLY what you're working on. This way, it stays top of mind so you can really make sure you make the changes you want to make.
Repeat with the next lessons. 
Live a life of less yelling!
This course sells for $99, which is a STEAL when you consider the patience, happiness, and peace you're buying.
$99 to peace in your home. $99 to confidence in your abilities as a mom. $99 to better communication.
And because I believe this knowledge is so life-saving -- especially right now during this time of uncertainty -- I'm offering scholarships to those who have been severely economically impacted because of the pandemic.
If you know this program is what you need to reclaim peace in your home, but you've been hit hard financially, send me an email at connect@rebeccabrownwright.com with brief details about your situation.
I want to help.
I have scholarships available.
This is the solution you need right now.
*And scroll down to see how to bundle my three courses for an even better deal.
*Because this course is digital information, refunds will only be offered if you are dissatisfied after the first lesson of the course. Once the second lesson is available in your account, refunds will no longer be available.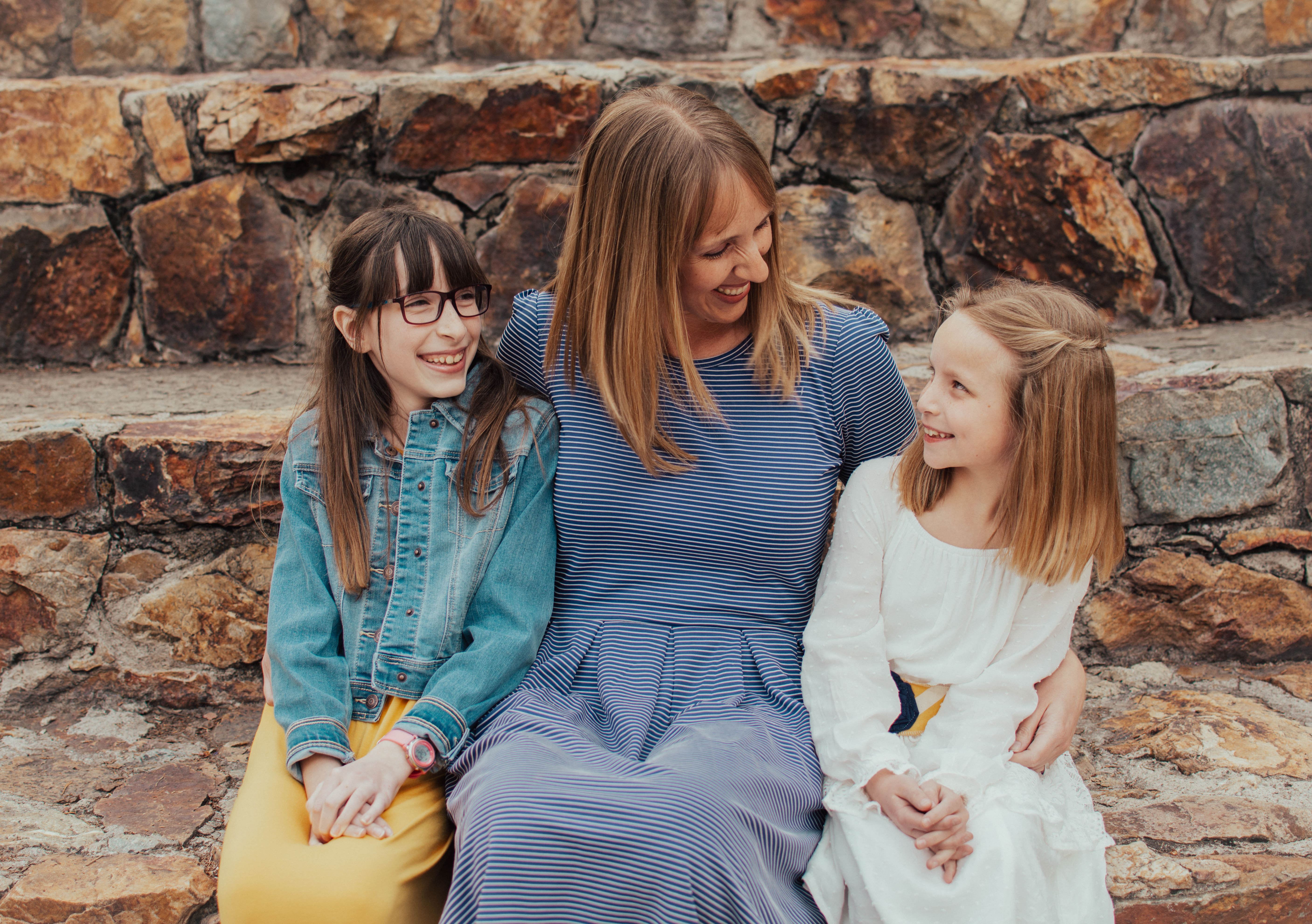 Hi, I'm Rebecca Brown Wright


I'm Rebecca Brown Wright, and I believe you're doing a better job at momming than you probably think. My goal is to convince you to see yourself as valuable, strong, and ENOUGH.
Connection makes the world go round, and I create resources for moms to better connect with themselves and to form deep and meaningful connections with their children.
Behavior changes at the point of connection. Come along, and I'll show you how to connect in effective ways that transform the behavior in your home.